Every passed year has been throwing challenges at our faces, both personal and global ones, but the heroic reserves of patience, support of the close ones kept the creative engines running! It doesn't matter what other troubles are lurking around the corner, as there will always be wondrous and gratifying possibilities for self-expression. What the future year of graphic design trends holds for us?
With 2023 approaching swiftly, it's high time to start thinking about what will be trending. The fickle motion of tendencies in graphic design hinges on the social agenda, summarizing it into accessible, self-explanatory visual forms. As we witnessed the revival of the 90s aesthetics and Y2K, anti-design and extensive use of serif typography, 2023 is assigned to be a year of other vintage manifestations and bold creativity. We'll see a crossover of traditional and modern techniques employed to craft noticeable designs that are sure to impress. It doesn't matter what trend will prevail because one thing is obvious: 2023 will surely be an exciting year for graphic designers everywhere.
List of Graphic Design Trends 2023: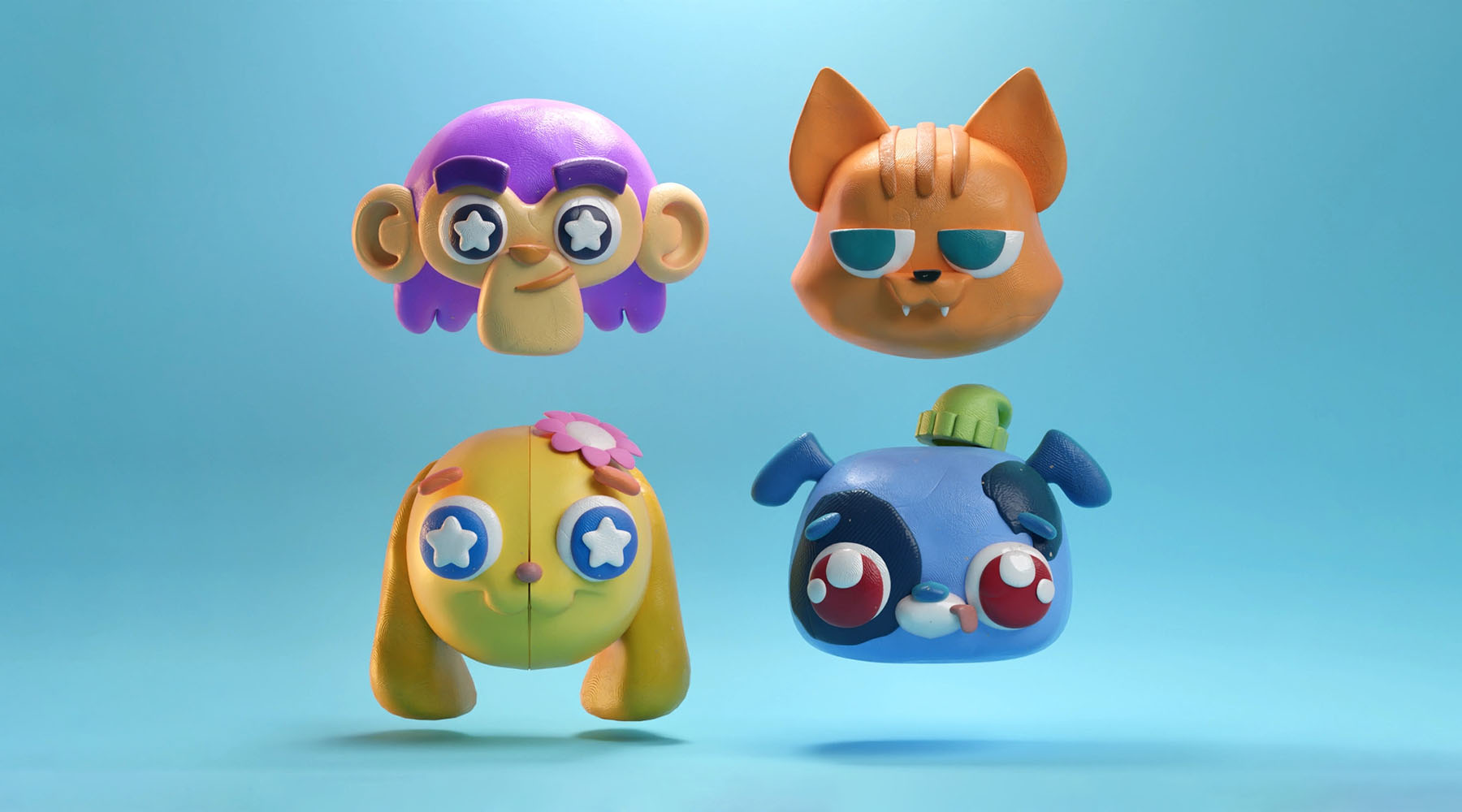 It's just like ordinary 3D characters but looking more alive and real! The main idea of incorporating clay texture renders is to focus on imperfections and embrace them. Fingerprints, bumpy surfaces, smudged edges here and there are delivered as the essential part of ever-cheery hand-drawn personas. This particular graphic design trend has evolved from the previous year's 3D mania, giving it a more loose, more playful touch this time.
The upbeat clay figures will appear as a part of the branding projects: the whole visual scope can be easily built around a jaunty clay character, harmoniously interacting with the product. This trend opens the lab door of inexhaustible experiments with imagery by blending contrasting media like flat illustrations, paper, hand-drawn overlays, and photorealistic backgrounds. Expect the successful coalescence of mixed and matched materials, pleasing the eye with a diversity of textures.
It's not surprising that claymation is on the rise again, obtaining a modern form of animation instead of time-consuming stop-motion (the old-school, handmade approach still rocks no matter what, it's just the question of choice and idea). The animated pieces will pop up not exclusively for the presentation needs but as a zestful addition to the well-developed clay character, showing off its personality and distinguishing features it should be remembered for.

Unlimited downloads of 11+ million creative assets. From just $16.50/month.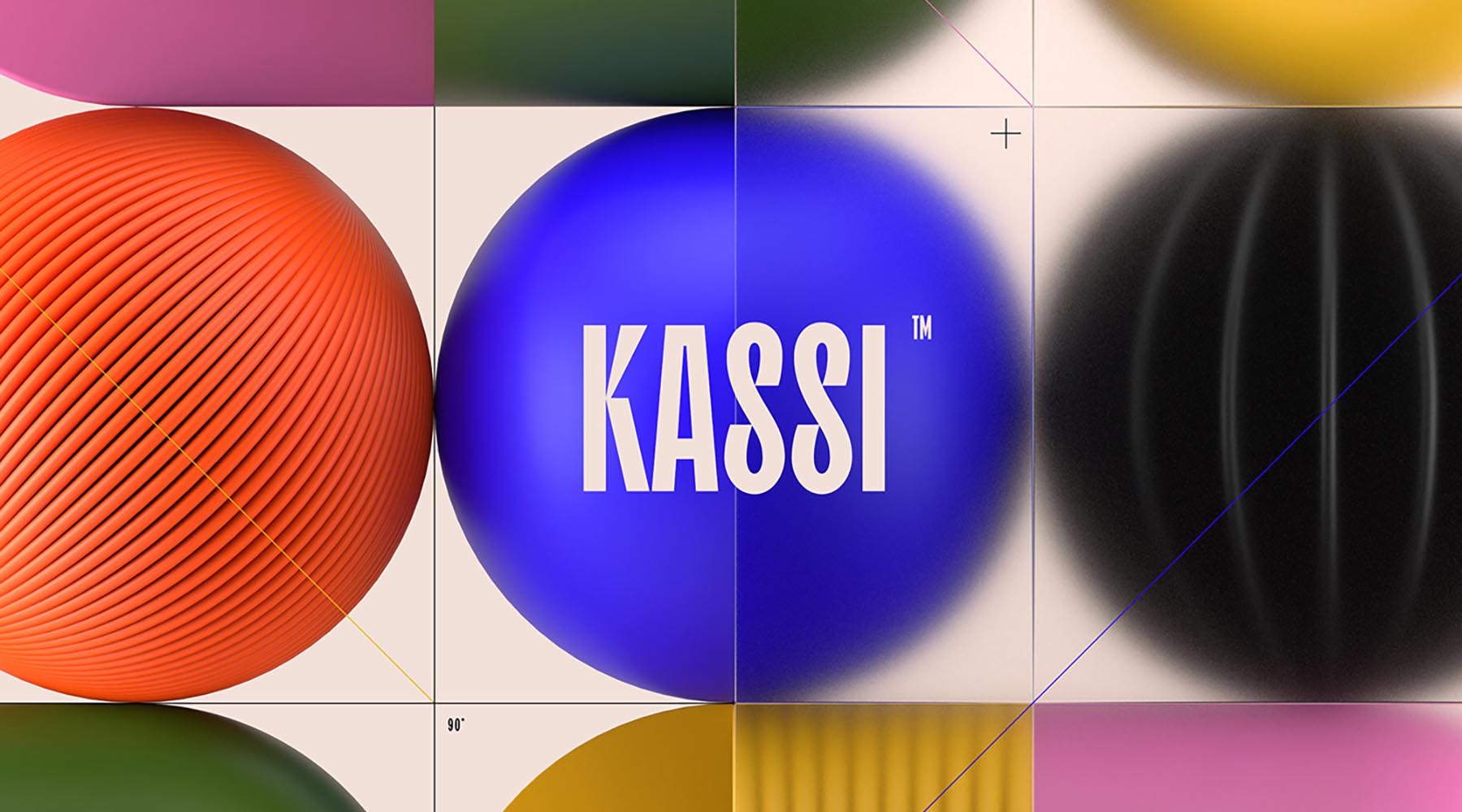 168飞艇官网开奖记录-168飞艇视频官方开奖直播
Have you noticed the steady alternation of serif and sans serif fonts as graphic design trends? This has happened for quite a while, and there is no logic behind this phenomenon, as serif and sans serif fonts are not competitors. Brands don't really care which of them is trending this year and just keep using the fonts according to their needs. Graphic designers do a lot.
For instance, in 2023, we expect a massive revival of sans serif fonts, completed by increased interest in out-of-the-box solutions from the graphic design world . Basic shapes are fine, and Helvetica-inspired fonts are back to branding and packaging. But what will really turn the heads of your colleagues is sans serif fonts jam-packed with various visual features: distortion, glitching, broken proportions, and all. And be sure, they'll be everywhere, from a random branding project for some food producer to fashion brands' social media accounts.
We have yet to determine for sure, but it's likely that in terms of typography, in 2023, more design choices will be made in favor of creativity, not legibility or usability . This will be due to a relatively long rejection of fancy fonts by key creative minds and shouldn't last long — just as long as there's finally balance or designers invent something new.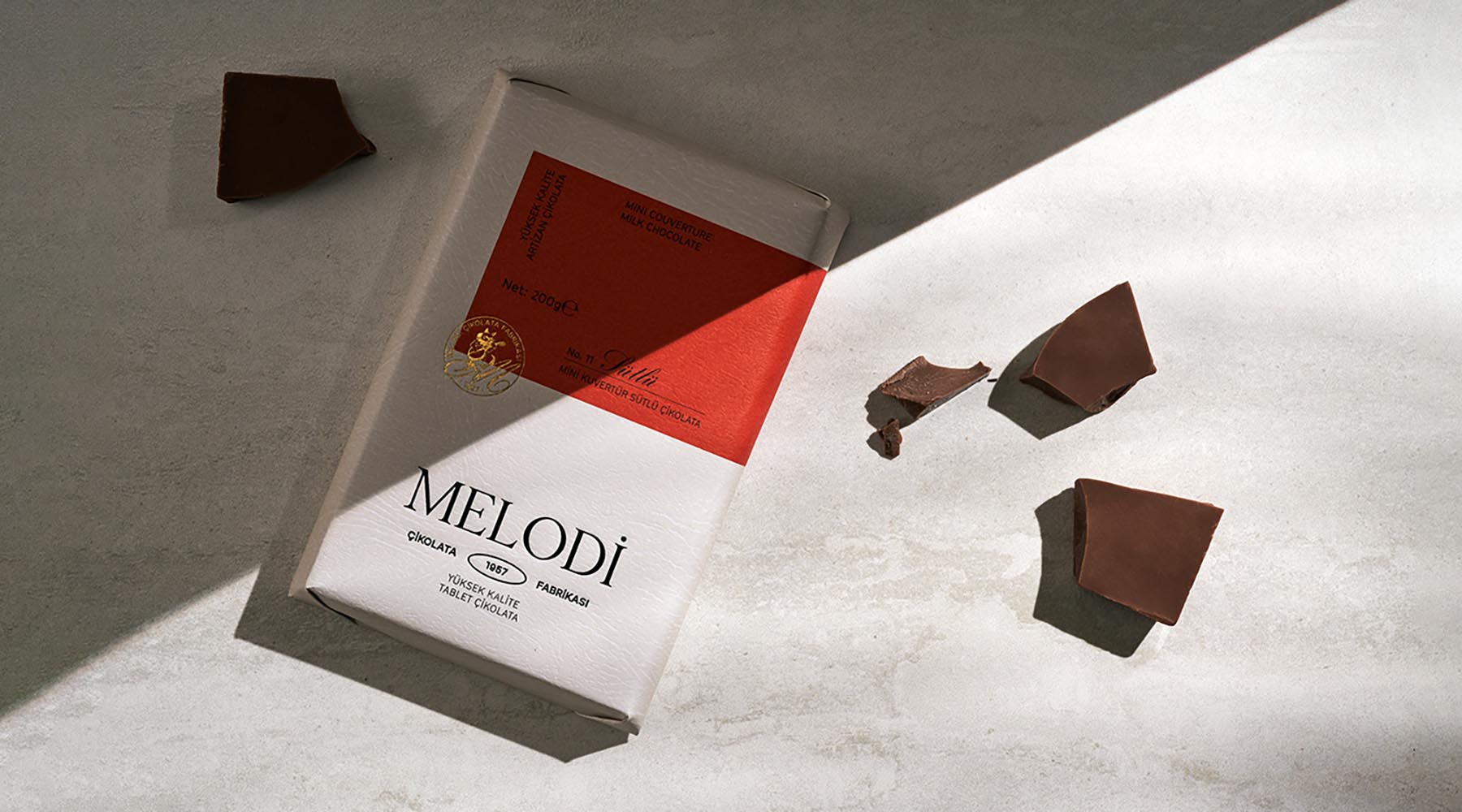 Colors as a full-fledged graphic design trend are full of controversy. In other fields of creativity, like fashion, interiors, or even makeup art, color is naturally considered a stand-alone design element, and it totally makes sense for brands to build their business around seasonal color trends. In graphic design, it's all different, as there are too many variables a specialist should keep in mind: from typography and customer's philosophy to how all design components sustain visual interest altogether.
That's why introducing new color trend options carries a lot of "buts," and we have to take time before speaking about any visual innovations in this niche, even if everyone sources inspiration from them for quite a while. Guess, in 2022-2023 we can finally do it! For a long time, artists enjoyed a clean, vivid color palette that sparked joy yet didn't soothe the eye. However, the logical switch to muted color palettes took some time. Interestingly it started with fashion, where the community discovered complex hues that always looked posh. These were earthly shades of green and brown and rich colors that set natural saturation and contrast.
Featured in more and more projects in 2022, these color solutions have proven their viability. Use them for brand identity? Sure! Social media? Creative assets for artists? Illustrations? Yes, yes, and yes. Combine them with other design elements? Even though bold colors are usually expensive enough and mainly used on their own, the trend might expand and merge related visual tools: grainy textures, abstract shapes, or gradients.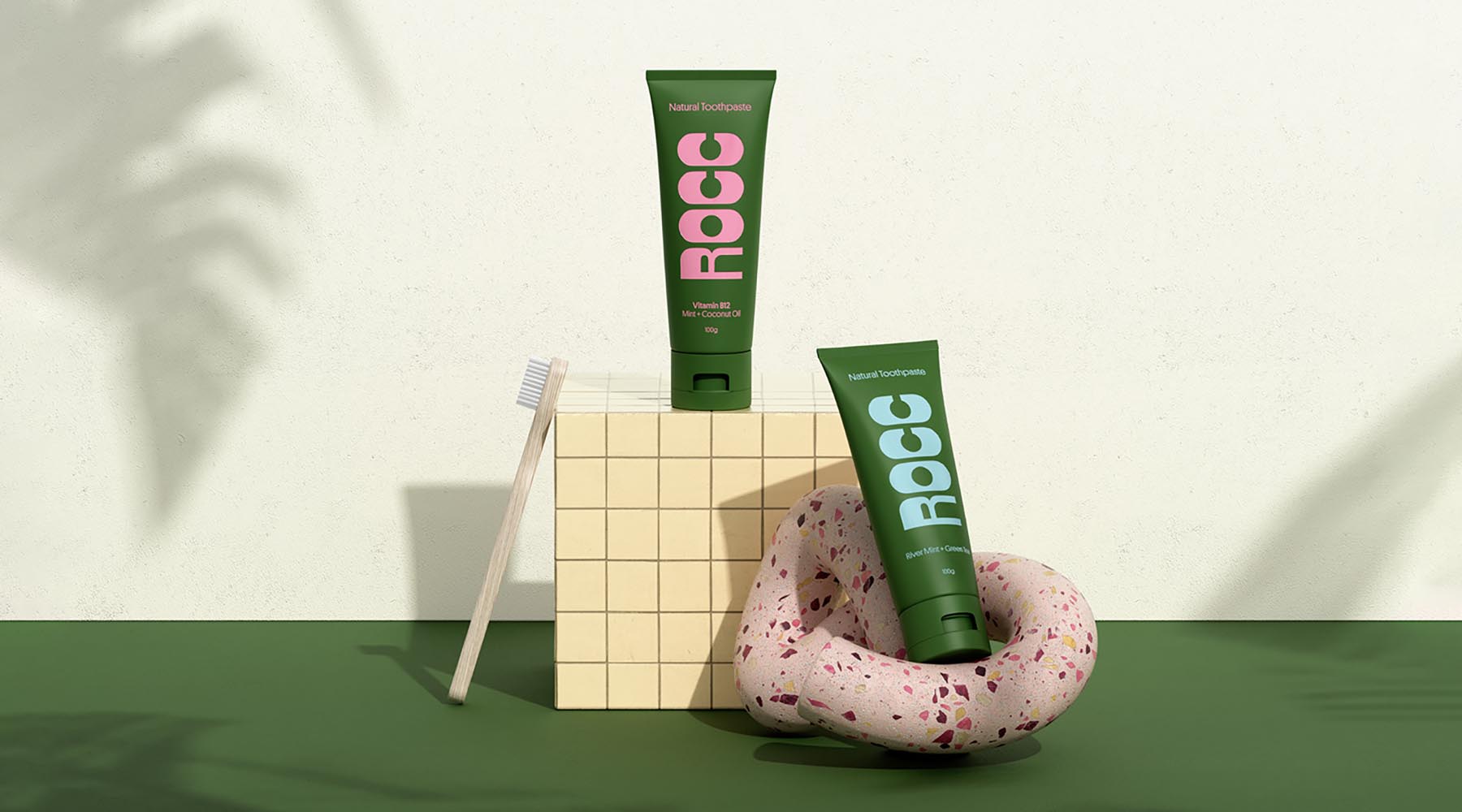 Just like all the years before, vintage is still sharp. It is one of the graphic design trends that we are used to see in all spheres of our lifes and it has its reasons: as it was with us for such a long period of time it became classic. Though it may change a little from time to time to suit the whole stylish concept in graphic design, it doesn't go away completely (and we don't think it will fade away in near future). The minimal vintage graphic design trend pays a modest homage to the old design styles of the 20th century while keeping with a broader trend toward minimalist style in print design, branding and packaging. So, if you have never thought of trying this design style, maybe 2023 is the right time to start your new art journey.
The essential strategy with this trend for the upcoming year is to avoid making designs appear immediately retro or old; instead, a subtly chosen color scheme or typeface might allude to a specific decade. One of the most influential styles right now is the minimalist aesthetic with all the earthly shades and hues . Another trend you may consider is blending retro-inspired illustration or image with a modern feel, the flagship headline set in friendly red (here you can check the Pantone's color of 2023, which also happened to be a shade of red) and the appropriately nostalgic typefaces. There are actually endless options, so don't give up this idea if one doesn't suit your style: you can always try something else.
Speaking about minimalist vintage, we should go detailed and list the main elements that can help you create a perfect atmosphere and keep this style. First and foremost, fonts play a big role in such projects, so update your type collection with some retro ones in advance . Another important thing is the color palette. As we are talking about minimalist style, here the best options will be shades of brown (wood is one of the elements that goes well with vintage projects), grey, beige and any other not-so-vivid hues. If you want to create some even more outstanding visuals but still keep minimalist vintage concept, you can combine these colors in gradients. As they all go well together, you can craft tons of different options and don't worry about doing too much. Also, to keep the aesthetic artists usually add geometric shapes to the designs, which allows getting a well-balanced, simple composition for your image.
Advanced Microinteractions
Microinteractions are user-triggered events that provide feedback, they can be found in every app and site. Their main purpose is covered by Jacob Nielsen's first usability heuristic — to keep users informed about what is going on in the system. It's an essential part of any interface. It is commonplace in UX/UI design, but from now on it's time to go further into details because microinteractions are not as straightforward as many artists get used to thinking.
What differentiates a good interface from a great one? Little things we must say. Features attract people to the product, but it's all those tiny details that create an outstanding user experience and make them stay. When it's done right, microinteractions can provide positive feelings about the product and leverage users' behavior, even without them realizing why and how it has happened. Generally, if you like or dislike anything small about the brand or product, it can create an inclination to shift the overall evaluation of the product. This is the case of the so-called Hallo Effect and you can use it.
In 2023, it's time to make the best out of every single microinteraction in the interface . Here's a formula. Know thy user. Provide instant feedback. Keep the context. Use human language, no tech terms. Keep animations functional, while making them fun and enjoyable. But the devil is in the details, as always. Please, don't overdo it in an attempt to bring more microinteractions to your interface. Keep in mind that these should be applied thoughtfully, not to overwhelm the user. It's a spice, not the main course.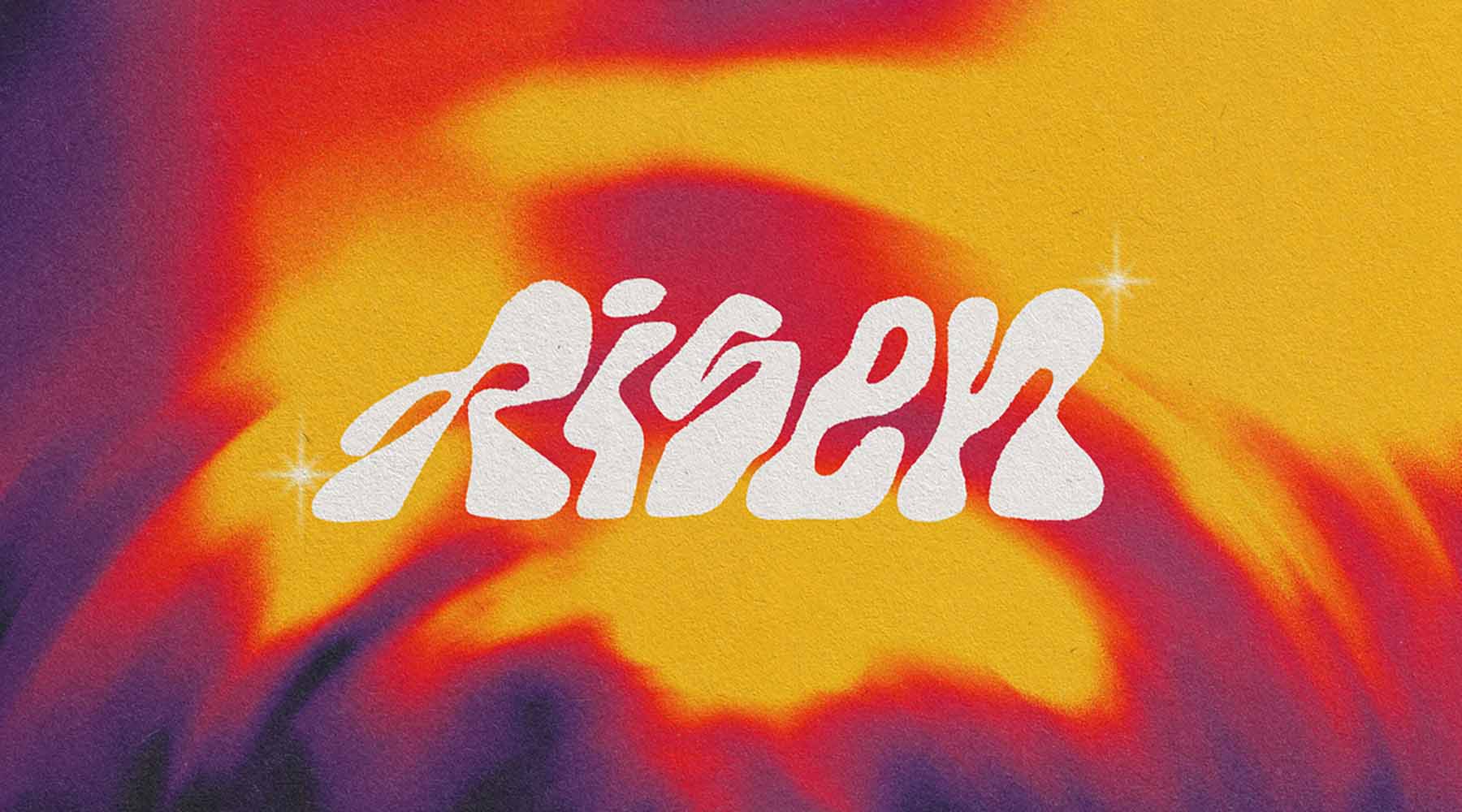 In 2020 we mentioned experimental typography for the first time. Freeform fonts were gaining popularity, and creatives were in search of the borderline between art and typographic delights. Now, as this madness has diminished, there go more reserved and down-to-earth graphic design trends. The most significant of those is distorted fonts which combines the modern vision of digital art, sci-fi cravings, and steady designers' interest in bold fonts.
Initially, distorted fonts came from psychedelic images and were supposed to convey a strong futuristic vibe. However, creatives didn't want to be limited to a single style, so this typography transcended its origins. Clean, neat, full of motion and tense — distorted fonts celebrate creativity in different projects and are chosen by many brands .
By distorted typography, artists assume fonts with irregular geometry, shapes, and proportions. Such fonts can have broken verticals or look like they've been crumpled or smashed. Glitch typography can be considered distorted, too (that's quite obvious). Actually, even though this design trend comes from late 2021, the professional community still has to consider its distinct traits.
In times of great distress, the mind tends to search for familiar plots and silhouettes, helping it stay in a comfortable environment alongside well-known impressions and impulses. No wonder the upcoming graphic design trends include the bittersweet taste of nostalgia when we desperately need it — retro-style cartoons are the treasure chest full of illustration techniques applicable to nowadays projects. Old but gold, right?
The best part is probably about having no boundaries on the selected timespan of cartoon style epoch: rubber hose Disney classics, mid-century modern, and the characters, based on vintage restaurant and product mascots . Anything can be turned into a retro cartoon, but the most obvious way for this graphic design trend to be presented is through brand identity projects, namely creating cartoon characters out of the advertised/delivered product. Further proof of how powerful and timeless visual storytelling can be!
This strategy evokes much empathy and resonates in the hearts of the audience powerfully. Judging by the massive success of such retro cartoon tributes as "Cuphead" and its Netflix adaptation, the more vintage style illustrations, the merrier.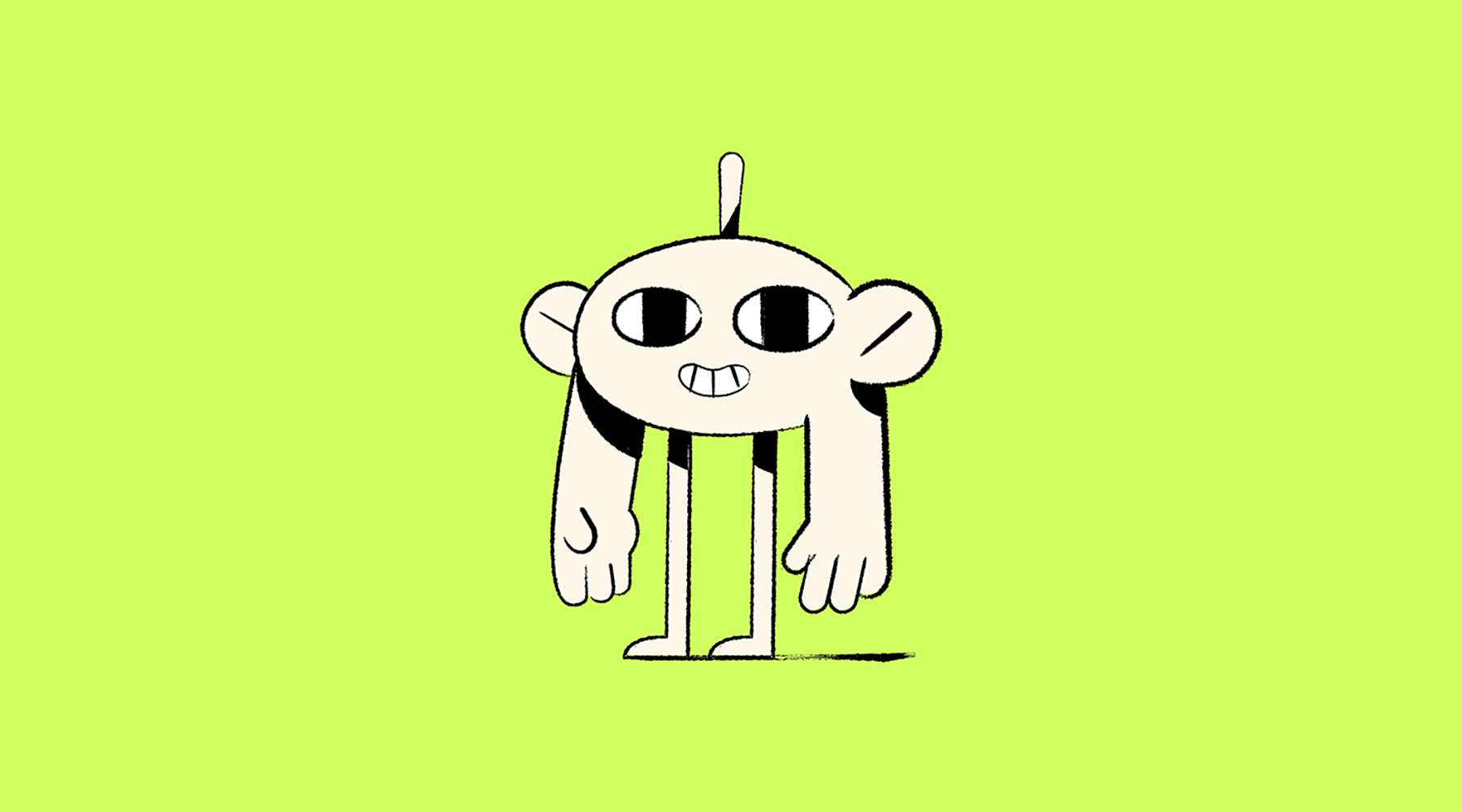 Long ago, in 2019, our editor Ksenia spoke about flat illustrations for the first time. They were perfect from any point: sparked personality and humanity were eye-catching, easy to use, and fit anyone, from tech companies to small online services. Then the graphic designers cooled down a little, and there was a time when flat icons and illustrations were considered bad taste. Not for too long, hopefully.
That's why today we are thrilled to announce line art, and flat illustrations are back as one of the major graphic design trends in 2023. Time to boost your vector drawing skills if you haven't practiced for ages. Open Sketch or Figma, and check Icons8 libraries — you deserve these minutes of nostalgia.
Let's admit it: line art brought the perfect dose of minimalism, and there was nothing better for landing page design than flat illustrations in terms of visual support . And what we have today is a rare example of how real graphic designers' needs and common understanding of usability influence graphic design trends and shape the tendencies. What will change drastically are the characters from these illustrations: these will go less neutral and more cartoon-like. Well, you're already aware that retro cartoon illustration style is a sharp graphic design trend, too.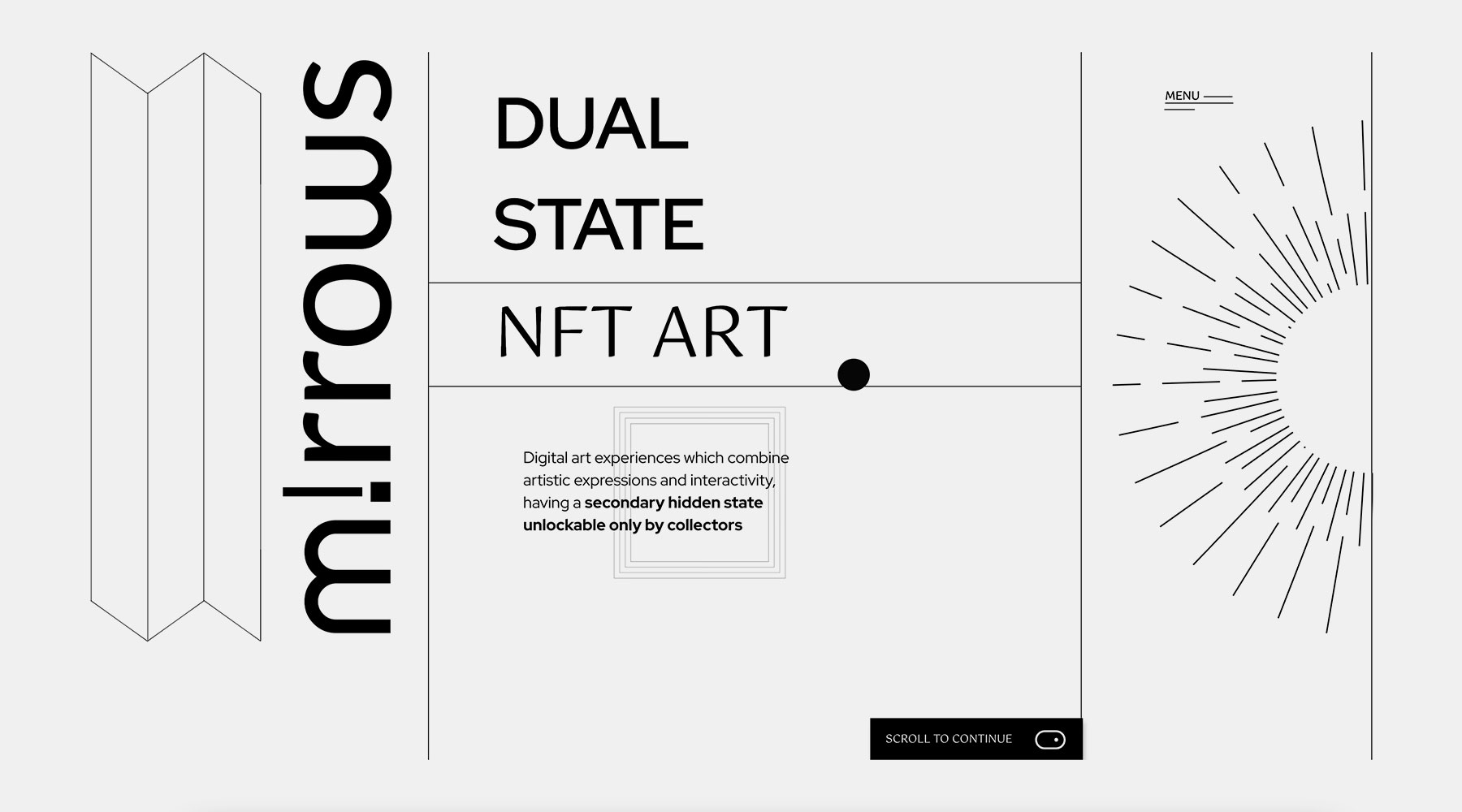 We've got scrolling, and we've got storytelling, mix them in the right proportions, and… Boom! Meet the scrollytelling. Which is also known as immersive scrolling, by the way. Originally, scrollytelling come into sight as the technique of performing online longform stories, such as digital editorials, interviews, and advertorials. As the user scrolls down the page, the story dynamically unravels itself using transitions between texts, images, audio, video, and animation effects triggered at certain scrolling positions.
Let's be honest, most of us don't have the patience to read through the whole website that consists just of big chunks of text and static images. No matter how interesting the content is, the attention starts to wander and reading becomes gradually difficult as you scroll down. The same with landing pages. We all know what their structure is, so we skip to the topic of interest, ignoring all those awesome benefits carefully created by designers. Now imagine if this page got some scrollytelling features in it. It instantly grabs attention and makes you want to read to the very end(at least to see how else this page can entertain you). Audiences love scrollytelling sites: spending longer time, reading further, and sharing more.
With its ability to transform information into an interactive experience, scrollytelling is the perfect tool for online journalism, brand narrative, and data presentation. But, you can apply some of the scrollytelling techniques to liven up almost any web project, from landing pages to blog articles.
One of the key long-living graphic design trends that will stay with us in 2023 and keep designers inspired for another year. Aesthetic, elegant, subtle typography has erased the line between usability and art. And even though we like to repeat that graphic design is not an art and should always focus on functionality, a finely drawn serif font has made branding designers forget this golden rule. Yes, branding has become the field where this font appears at its best.
Initially artistic typography first appeared in brand identity projects for small cosmetic producers, and by 2023 it had conquered the hearts of millions of entrepreneurs worldwide, proving its versatility. Now, more and more creators are inspired by such fonts and seek to implement them in their works: candle branding, lingerie, food delivery & production, coffee shops, and more. And since there are no strict guidelines, they can be drawn differently and uniquely, easily adapting to the project they are intended for .
Another feature that will keep aesthetic fonts afloat and have them as one of the major graphic design trends is how they match with other design assets and elements. They work perfectly well with hypnotizing gradients, glitches, or rough textures, integrate into bold and muted color palettes, and pair with any graphics, from florals to zodiac signs. And the rich selection of types in any style on Creative Market or MyFonts (in case the designer isn't ready to invest time & money into a custom one) just makes them a more desirable tool.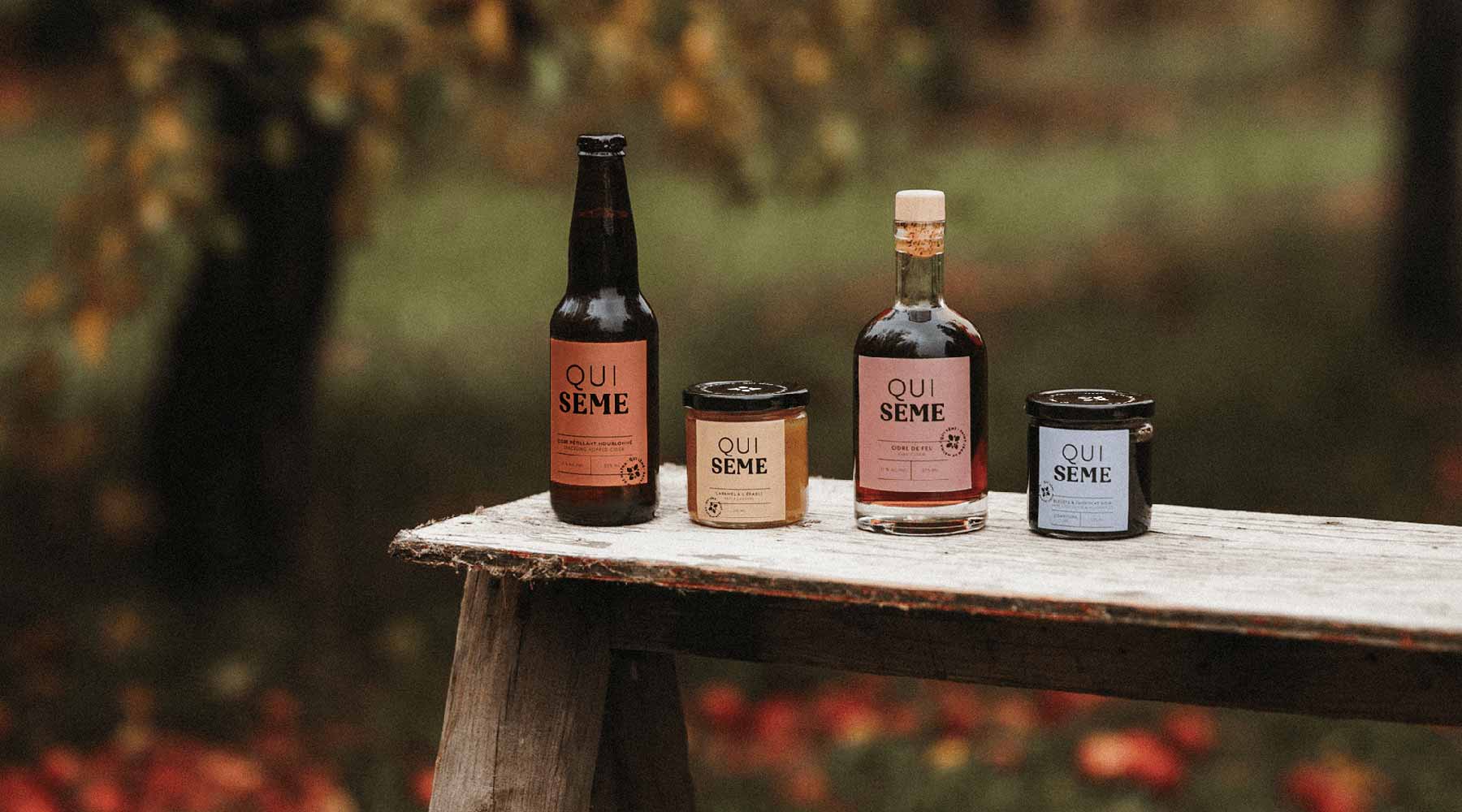 There's hardly anything more timeless than admiring natural motifs. Indeed we consider them a graphic design trend for many years in a row, and the only thing that has changed is the depth of perception. Previously we saw designers pick and use natural motifs as is. Countless branding projects, social media posts, and product packaging concepts were inspired by or featured realistic botanicals or animals. Later they were replaced by minimalist, symbolistic alternatives. This was one of the important graphic design trends 2022, which gave food for thought to many creatives: does nature really need a specific embodiment?
In recent design projects, nature gets back to its roots — if we can say so! Illustrated florals take a back seat, and all eyes are on nature as a rich background to the designer's ideas. Textures and patterns, natural materials, and even photos create an enabling ambiance for philosophizing on how modern graphic design can fit the ecosystem and live in harmony with it. Marble, stone, wood, and greenery are a prominent source of inspiration from one side and the primary tool from the other. And let's admit it: designers should show some mastership in balancing their works with natural elements in order not to highlight their soft, elegant aesthetic without going too theatrical.
There is a great example from Massimo Dutti, where minerals complement minimalist branding. Or from Qui Sème, where nature becomes an integral part of the project without overlapping trendy packaging.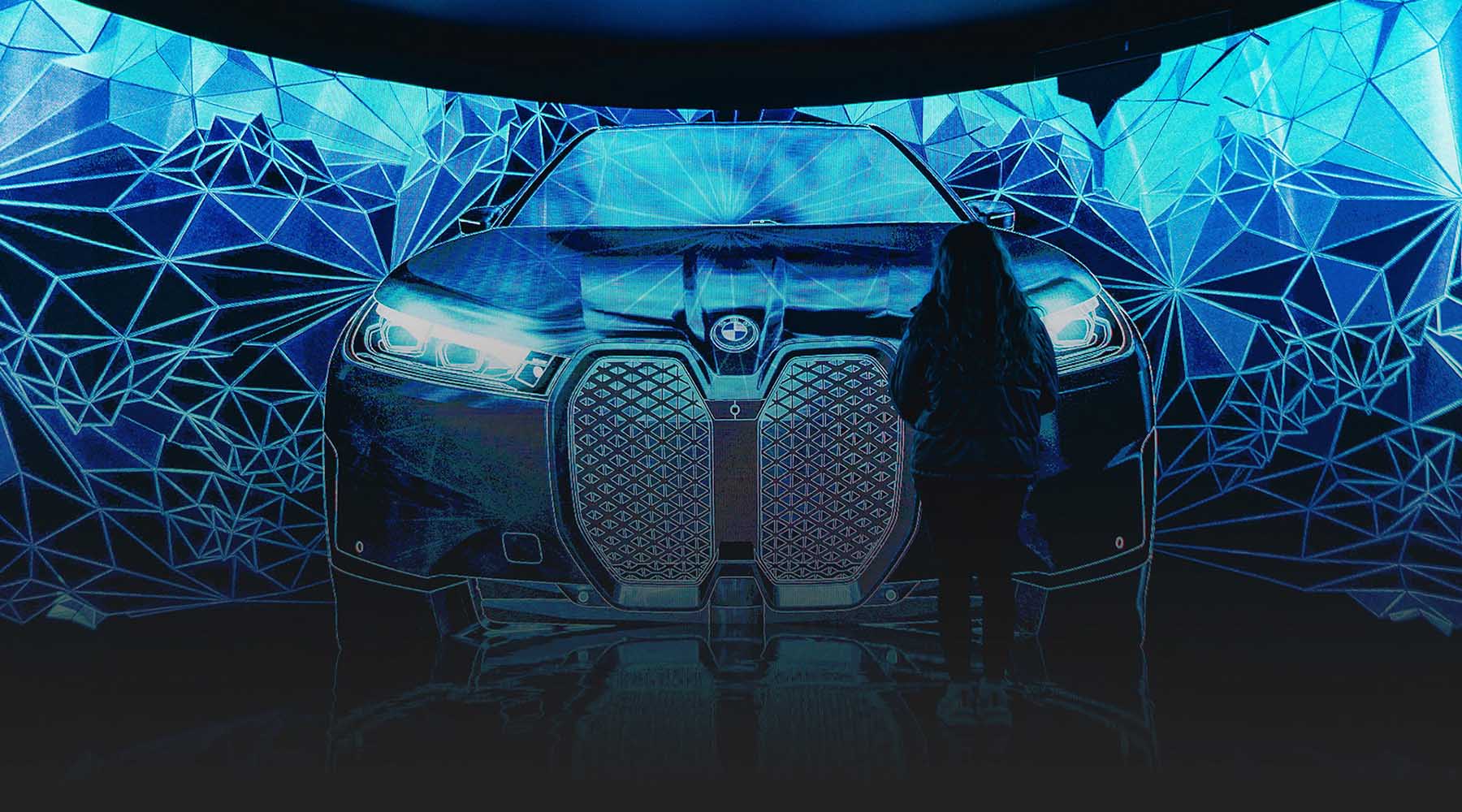 NFTs, VR games, AI fashion models — a few years ago, almost everyone hearing such words would have been confused by them. But by 2022, the audience is aware of the high need for these technologies and data visualization. They are making their way into the mainstream cultural mindset in 2023, and that's why the futurism buzz is only expected to grow. Graphic design is likely to take influences from this cultural trend that got its inspiration from technology, too. Many big companies, including Apple and Zendesk, used 3D elements, neon palettes, and futuristic liquid gradients paired with vivid colors to represent the unlimited possibilities of our technological times. And more brands join this trend.
The worldwide VR industry has grown at an astounding rate over the past few years, driven by the pandemic's push for the digitalization of every aspect of our lives. It looks like we are getting closer to being able to communicate with people in this VR-generated online realm as major tech corporations like Meta (formerly known as Facebook) support the metaverse as the next iteration of the internet. The metaverse will be imaginatively interpreted with futuristic styling in 2023's graphic design trends, including sci-fi fonts, 3D avatar images, and neon color schemes for social media and data visualizations, like the Matrix. Designers keep the trend by using glitch-style effects on pictures to simulate a sinister, artificial atmosphere, or dark mode designs for print and online to increase the sense of immersion.
BMW iX: MONOLiT is a striking example of futurism in graphic design. Can Buyukberber, a visual artist, created MONOLiT, a 360-degree immersive audio-visual experience, for the new BMW iX. Here he reimagines the futuristic lines of the car with the aesthetic mix of movement, shape, vibrant colors and light, transforming it into a spatial experience. This project shows how actual technologies can be mixed with futuristic design and its success proves that this trend will stay with us in upcoming future.
Frequently Asked Questions